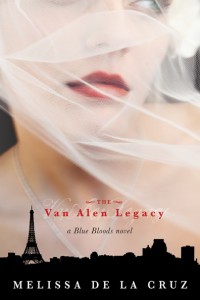 Summary
The astonishing discovery revealing Bliss's true identity comes the expanding danger of the corrupt Silver Bloods. Once left to live the alluring life in New York City, the Blue Bloods now find themselves in an valiant battle for survival. Not to worry, love is still in the air for the young vampires of the Upper East Side. Or is it? Jack and Schuyler are over. Oliver's brokenhearted. And only the crafty Mimi seems to be happily engaged.
Ad blocker interference detected!
Wikia is a free-to-use site that makes money from advertising. We have a modified experience for viewers using ad blockers

Wikia is not accessible if you've made further modifications. Remove the custom ad blocker rule(s) and the page will load as expected.