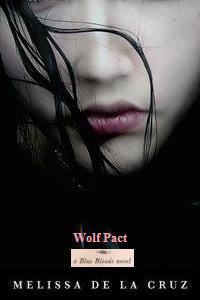 Wolf Pact, the spin-off of Misguided Angel, set to come out spring of 2011.
Wolf Pact will follow the adventures of Bliss Llewellyn, a central character in the Blue Bloods novels, as she goes on a quest to find the legendary Hounds of Hell and convince them to join the Blue Blood vampires in their war against the Silver Bloods
 
-
Ad blocker interference detected!
Wikia is a free-to-use site that makes money from advertising. We have a modified experience for viewers using ad blockers

Wikia is not accessible if you've made further modifications. Remove the custom ad blocker rule(s) and the page will load as expected.